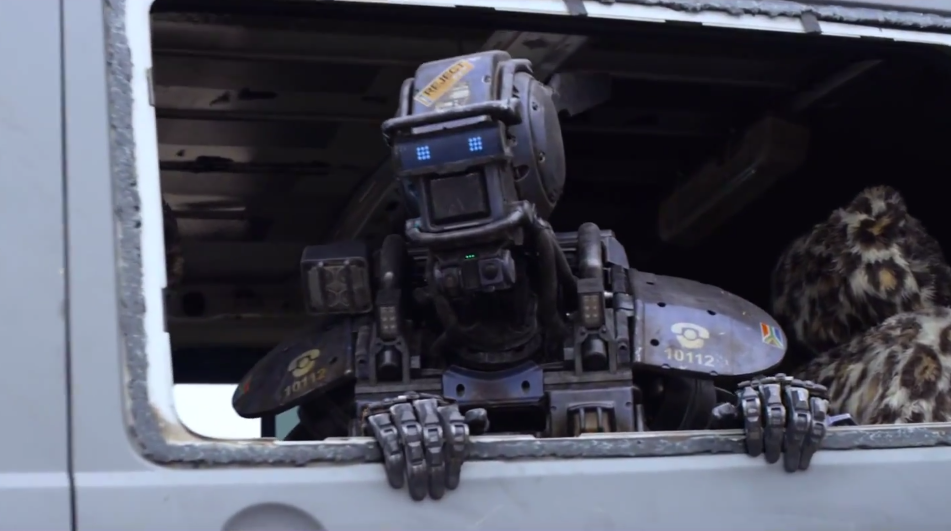 Here is the second full-length trailer for the District 9 director's latest sci-fi flick, which stars Hugh Jackman (The Wolverine), Dev Patel (Life Of Pi), Die Antwoord, and the voice of Sharlto Copley (District 9) as Chappie.
After being kidnapped by two criminals during birth, Chappie becomes the adopted son in a strange and dysfunctional family. Chappie is preternaturally gifted, one of a kind, a prodigy. He also happens to be a robot.
Chappie stars Sharlto Copley, Dev Patel, Ninja and Yo-Landi Vi$$er, Jose Pablo Cantillo, with Sigourney Weaver and Hugh Jackman. The script was written by Neill Blomkamp & Terri Tatchell.