The latest issue of Entertainment Weekly has a feature on the upcoming Marvel/Netflix Daredevil TV series. Included are a couple of images of Charlie Cox (Boardwalk Empire) as the Man Without Fear! We also included a couple photos that have been previously released (incase you haven't seen them).
"Marvel's Daredevil" is a live action series that follows the journey of attorney Matt Murdock, who in a tragic accident was blinded as a boy but imbued with extraordinary senses. Murdock sets up practice in his old neighborhood of Hell's Kitchen, New York where he now fights against injustice as a respected lawyer by day and masked vigilante at night.
The pilot episode will air on Netflix in 2015.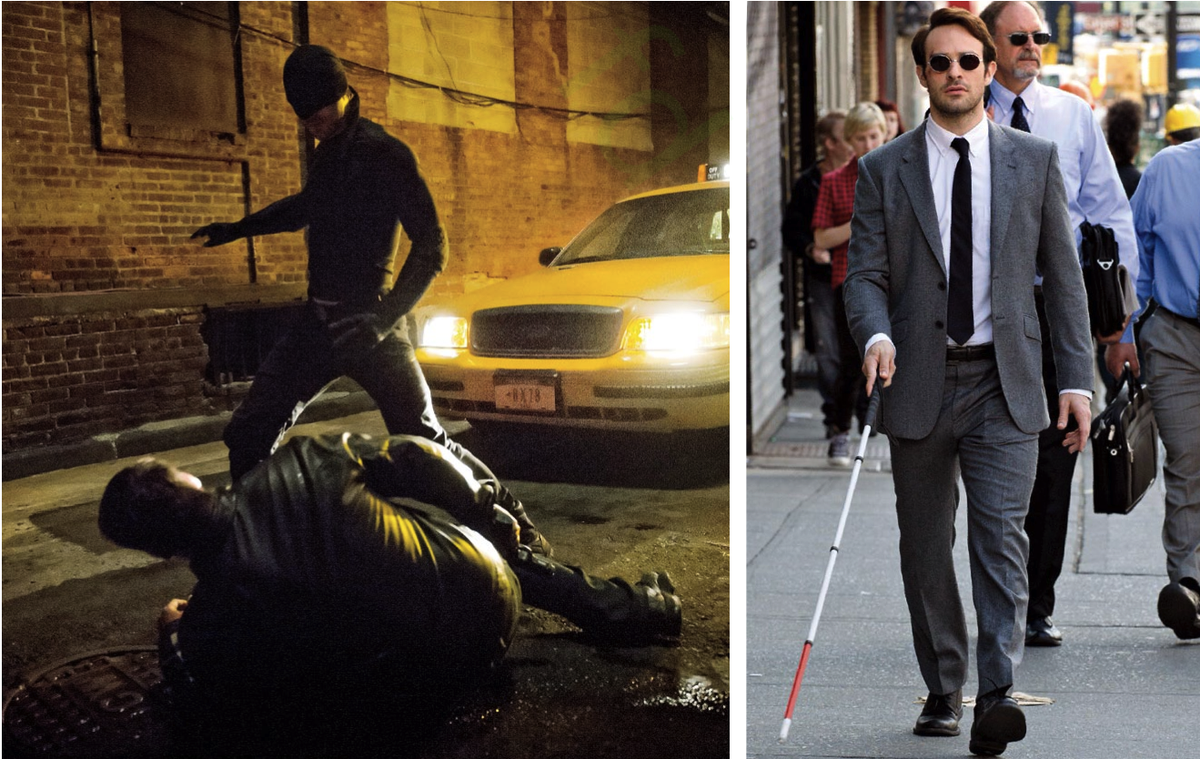 Image Credit: MARVEL Entertainment